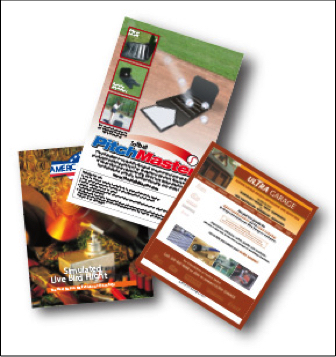 ALL INCLUSIVE PRICING!
LETTER OR HALF FOLD INCLUDED
SHIPPING INCLUDED
Pricing 8.5x11
Take your total number of color copies for this order and multiply by the corresponding price,
repeat for black pages then add both figures. Full bleed is 10% additional charge.
PLEASE NOTE: Some programs use rgb for black these print as color and are billed that way.
Total Color Pages: 1-10 11-50 51-100 101-250 251-500 501-1M 1001-1500 1500+
Your Price (per page): 50¢ 45¢ 40¢ 35¢ 25¢ 20¢ 15¢ 13¢
Total Black Pages: 1-50 51-249 249-500 500-1M 1001-2000 M=1000
Your Price (per page): 11¢ 9¢ 7¢ 6¢ 5¢